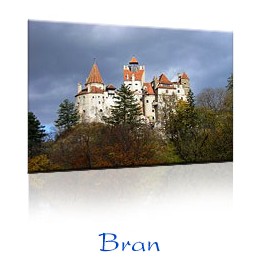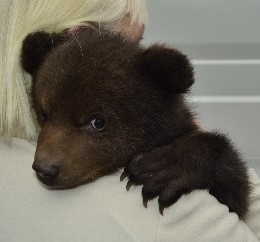 CNTOURS: Your holidays in Romania
2023-05-22
Holidays in Romania in the Carpathian Mountains and in Transylvania
Romania: vacation and holidays in the Carpathians
The general kind of a
travel to Romania
with a visit to Bran Castle where Dracula and other bats lived. It is recommended to make a sightseeing tour to the fortified churches in Transylvania and meet the Romanian people, while the visitor is living in a guesthouse in the National Park Piatra Craiului.
In the Carpathian Mountains bike rides and mountain biking are very possible, the
tour leads through Transylvania
. A special feature of the offer for tourists and holiday-makers are round trips through the Transylvanian countryside and trips to the destinations and attractions in Burzenland. The Southern Carpathians are often referred to as the leasure area of the East, a name which was not awarded in error, because the
Romanian mountains are ideal for hiking, climbing
and relaxing, and the destination provides leisure facilities for families with children such as
bear watching
and bat caves.
Holidays in Romania
On the whole, the keyword vampire combined with Dracula's name gets people talking, which was a castle here in the village of Bran, marketed as the
travel to Dracula Castle
and as a popular destination in Transylvania. And in order not to forget, indicative of each
holidays in Romania and Transylvania
are the fortified saxon churches of Transylvania, which are always worth a visit and worth the trip. Most castles can be visited, and a hiking guide is available everywhere. Wolkendorf and Cristian, and of course Viscri or Weisskirch and Mesendorf are only some of these suitable for a sightseeing tour attractions.
And when it is already completed to a
Carpathian hiking trip
, it should also lead to Viseu de Sus and the famous Mocanita, this allows nature holidays and eco-friendly and ecological tours in Romania and the Romanian Carpathians.
Transylvania and the Carpathians
The most important entrance point to Romania's alpine zone is Zarnesti, where an information centre is placed to help tourists with information. Thanks to this global project, an existent nature park donated by the Romanian forest administration was discovered and converted to an
accommodation for Carpathian hiking
in a natural habitat.
Now the environment has all necessary attributes like hotels or guest houses and can be visited by the public. A wide range of guided tours and trips for basic education and bear watching has been created within Transylvania, as well as a kind of responsible travel agency and an untouched shelter area for the park visitors, to be shared in recreational intentions with tourists in their
Romanian holidays
. A shelter for bears and wolves is located near the Bran Castle in Zarnesti.